Tonnara High-End Audio System
Acoustics
Tonnara consists in five modules per channel :
- Two bass units, that is four 13' (33cm) loudspeakers, in double parallel push-pull, equivalent to a single huge 26' (66cm) driver. The speed of the moving coils is controlled by the servo processor.
- Two low-midrange units, that is six 6' (16,5cm) loudspeakers, with very high acceleration factor.
- A coaxial horn high-midrange-treble unit, low diffraction, constant directivity, compression midrange 4' (100mm) titanium dome, compression 0,63' (16mm) ring tweeter. 88lbs (40Kg) of fine sand from Tonnara beach damps the midrange horn.
Connectics
For each channel, a 7 ways strand, that is a 2x25mm2 global cross-section + symmetric connection for feedback processing.
Diapositive 1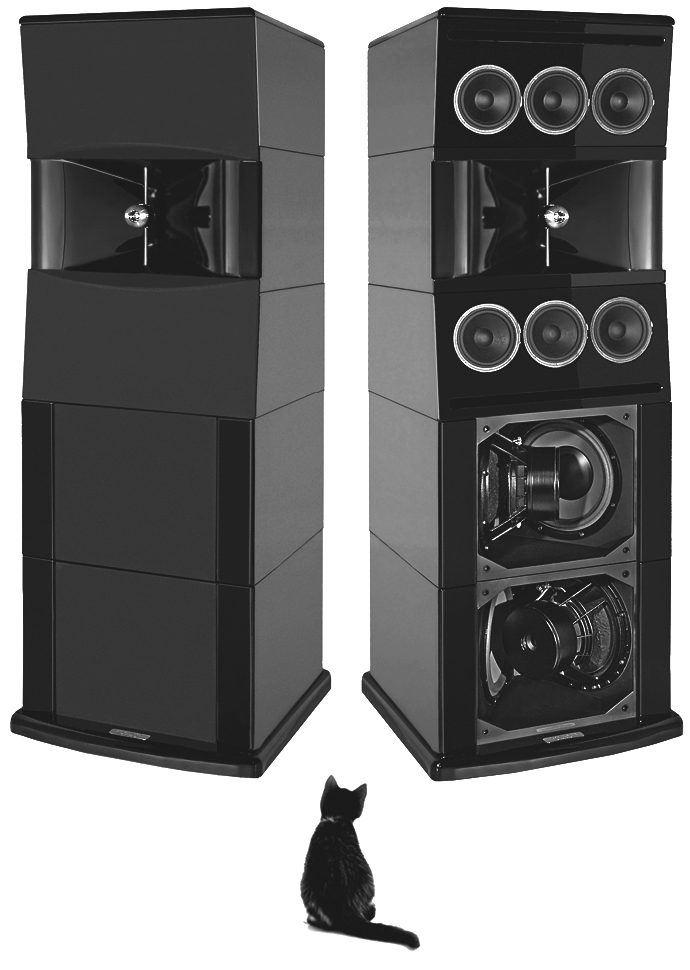 Diapositive 1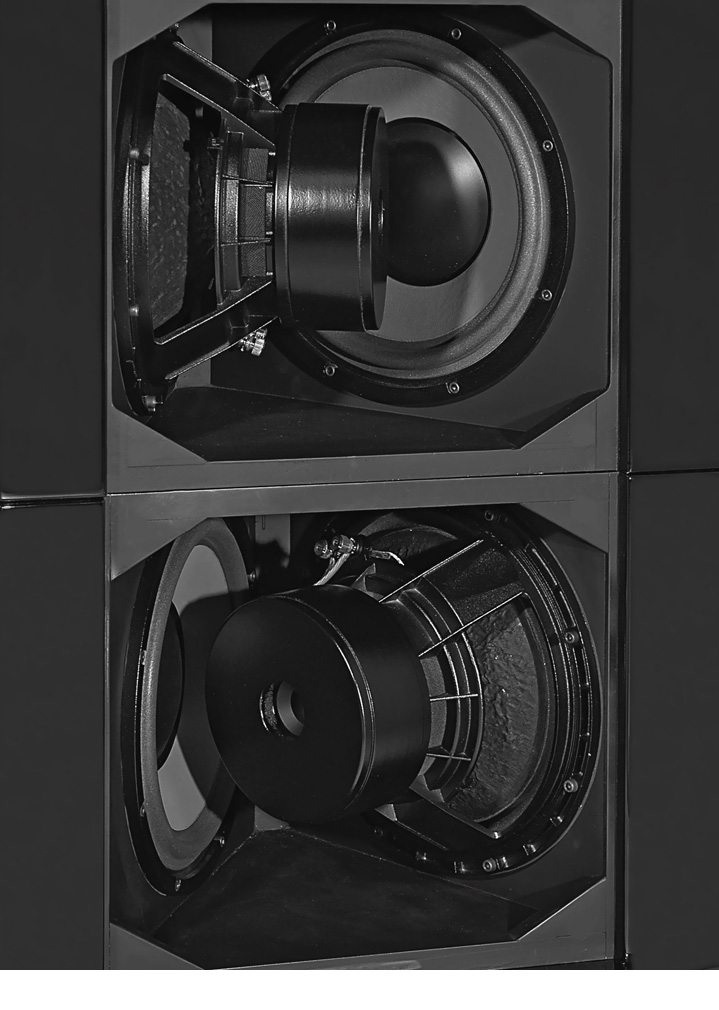 Diapositive 1- Copie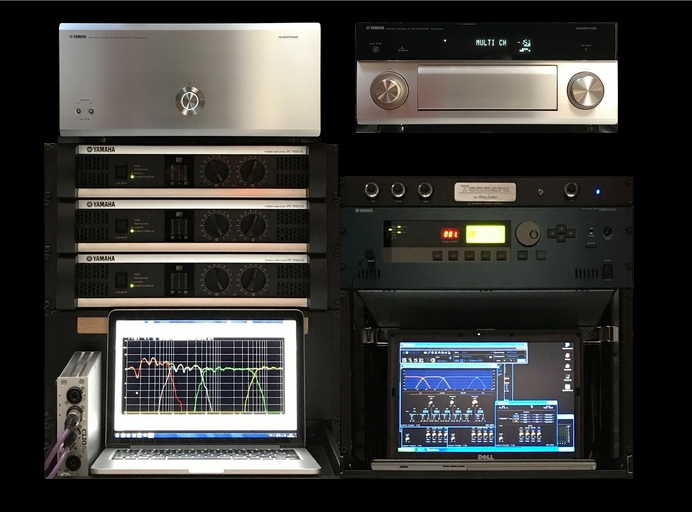 Diapositive 1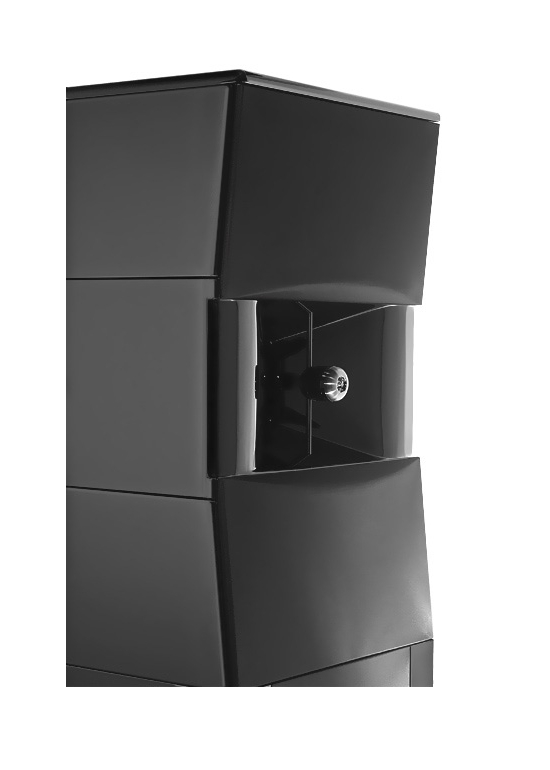 Diapositive 1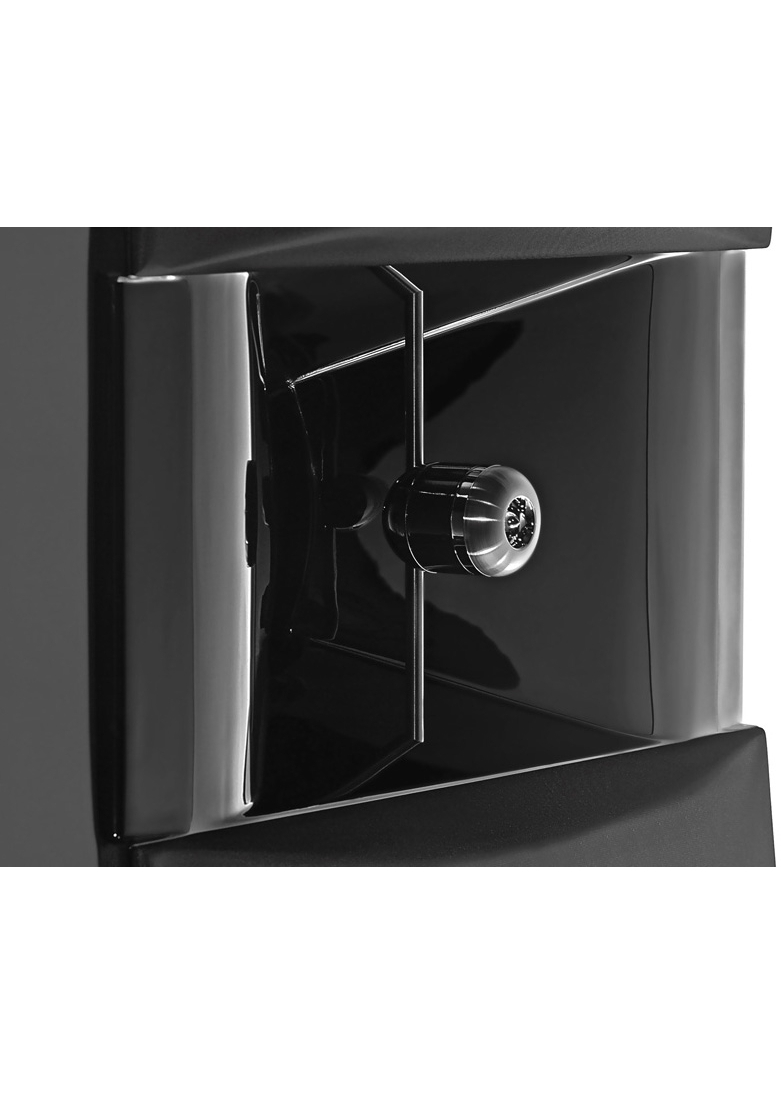 Electronics
Digital preamplifier and processor : Correction, time alignment, active crossover, memorizations of global balances.
Servo processor.
Quad-active amplification.
Configuration 2.0 to 11.2
PC control.
Specifications
Global power amplification 3000wRMS per channel.
Dimensions : 72'x26'x30' (hxwxd ) (1825x650x720mm)
Weight : 660lbs (300Kg)
Deviation from the target curve : (sweet spot) : within +-1,5dB 15Hz- 40KHz, 1/3 octave.
Absolute time alignment (axis).
Directivity (-6dB):
horizontal 120 °
vertical 40 °.
Efficiency: 104dB, 1w, 1m.  SPL max 1m: 130dB
Power compression <1db and DHT <1 % ,120dB,1m
Residual noise : 10dBA 4m.
Piano lacquer finish, RAL chart.